Learn a new skill that can be used to create a future art piece or a practical tile project around the house.
Key Program Information
Next Session
Nov. 7, 2023 – Nov. 14, 2023

The Paint Shack
2524 Golf Rd #2C
Eau Claire, WI 54701

Schedule

This class meets Tuesdays, November 7th and 14th from 6:00 p.m. to 8:00 p.m.

Related Programs
Discover one of the oldest and most beautiful forms of art
Mosaic is the art of creating images by piecing small pieces of colored glass, stone or other materials together to create a larger picture. Mosaic is a popular art form in several cultures around the world. Introduction to Mosaic Art is a perfect opportunity for you to learn how to create this unique form of art. Discover how you can design a mosaic with spacing and colors. Learn how to cut and arrange glass tiles to create the picture you desire. At the end of this class, you will take home a beautiful art piece as well as have developed a new skill!
What you will learn in this 2 session class:
Session 1: Select surface shape. Learn how to design the mosaic with spacing and colors. Learn how to safely cut glass tiles and adhere them to the surface.
Session 2: Learn about different types of grout. Learn techniques for grouting and grout your project. Take home and enjoy your unique art creation.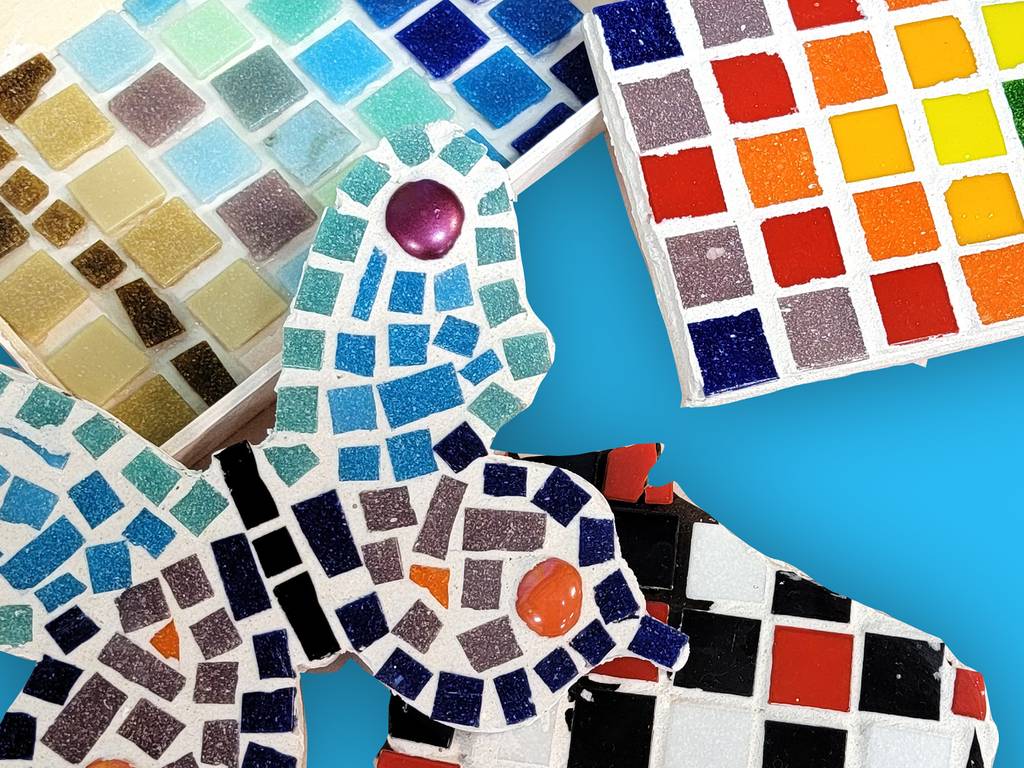 Who should attend
Anyone 18 and older interested in exploring the Mosaic art form.
Cyndi Kortbein, a UW-Eau Claire alumni, is a local business owner and social artist. She started her own business, The Paint Shack, in 2013. Cyndi enjoys teaching students how to paint with acrylics on a various surfaces. She takes a creative approach to painting using a variety of materials like shattered glass, mosaic tiles, artist mud and resin. She enjoys showing people how to create unique art pieces with these different materials and techniques.