The Northwinds Brass Band is formed in the British tradition of brass and percussion.
Key Program Information
Schedule

This class meets Sundays, Feb 19 - June 11 from 6:00 - 8:00 PM

Concert dates are May 27, 1:00 PM and June 13, 7:00 PM
Brass bands have been around since the early 19th century; ours was formed in 1986. The instrumentation for this brass band includes: cornet, french horn, flugel horn, trombone, baritone, euphonium, E‐flat tuba, B‐flat tuba, and percussion. Auditions may be required.
Enrollment is open only to those 18 and over.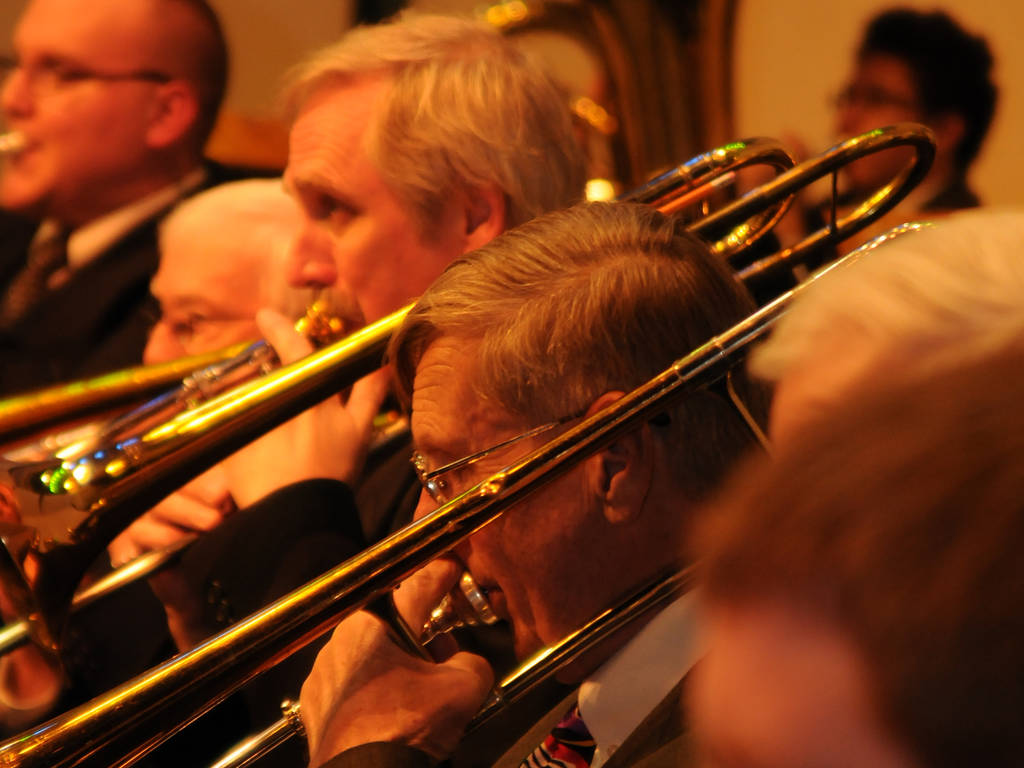 Ana Traicoff‐Stratioti grew up in Rice Lake and attended UW‐Eau Claire earning a bachelor's of music education with both a choral and instrumental emphasis. She completed her Masters Degree in Choral Music Education through the University of Saint Thomas. Ana is the Director of the Northwinds British Brass Band, and the Red Cedar Children's Chorus. She has taught in the School Districts of Minong, Winter, Prairie Farm. Ana currently teaches Elementary Music in the School District of Cameron. She also performs regularly with the Dean's List Jazz Band.