The instructor—an award-winning author who offers decades of teaching, writing, editing, and publishing experience—will provide encouragement and guidance as you write your own story. Open your mind to new perspectives on writing memoirs.
Key Program Information

| | |
| --- | --- |
| Next Session | Oct. 11, 2023 – Nov. 15, 2023 |
| Schedule | This course will meet on Wednesday evenings, October 11th - November 15th, from 6:30 p.m. -8:00 p.m. online via Zoom. |
| Related Programs | |
Learn how to write a memoir.
Tell me about your first neighborhood.
Describe one treasured object you have that no one else does.
Tell me something you know by heart.
These are just a few of the prompts used in this beginning memoir writing class. We'll engage in a variety of in-class exercises to help you rediscover life moments you want to capture. No formal writing experience is necessary, just a desire to explore your story and what compels you to tell it. Using key approaches to writing anything—Observation, Memory, Imagination, Research—participants will accomplish the following:
Identify memories you want to capture on the page.
Examine ways to tell stories.
Practice writing through guided assignments.
Produce a draft of your own memoir.
Participants will also read short examples of memoir and discuss them as a way to develop their own craft.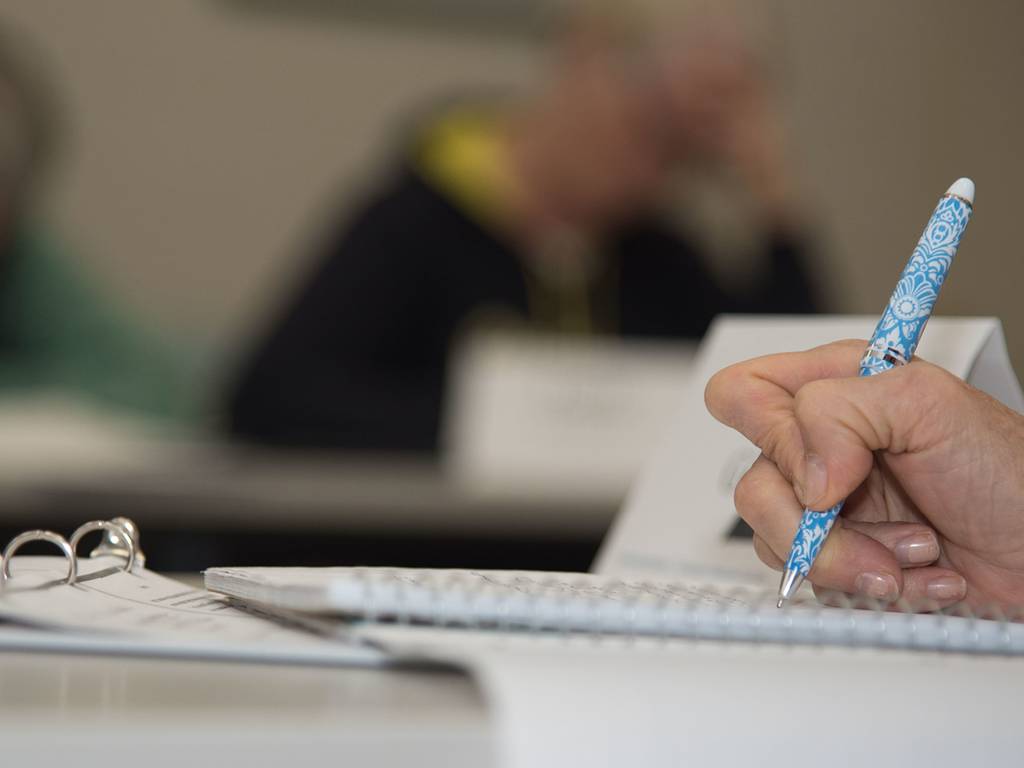 Who should attend
Community adults, aspiring writers, family documenters or anyone wishing to to create a memoir. No formal writing experience is necessary, just a desire to write.
Patti See's collection of essays about life in the Chippewa Valley, Here on Lake Hallie: In Praise of Barflies, Fix-it-Guys, and Other Folks in Our Hometown, was published by the Wisconsin Historical Society Press in 2022. Her other work has appeared in Salon Magazine, Women's Studies Quarterly, The Wisconsin Academy Review, The Southwest Review, HipMama, Inside HigherEd, as well as many other magazines and anthologies. She is the co-editor (with Bruce Taylor) of Higher Learning: Reading and Writing About College, 3rd edition, and a poetry collection, Love's Bluff. Her award-winning blog "Our Long Goodbye: One Family's Experiences with Alzheimer's" has been read in over 100 countries. She writes a monthly column for the Eau Claire Leader-Telegram, Sawdust Stories, for which she earned first place in the Wisconsin Newspaper Association's Annual Better Newspaper Contest. She is also a frequent contributor to Wisconsin Life on Wisconsin Public Radio. She works as an academic advisor at UW-Eau Claire.

This Chippewa Falls native lives in Lake Hallie with her husband, the writer Bruce Taylor.