Do you wish you knew how to communicate through sign language? This course will give you basic knowledge and understanding to communicate with the Deaf community. Practice the fundamentals of conversation including receptive skills and body language.
Key Program Information
Next Session
Jan. 15, 2024 – March 4, 2024

UW-Eau Claire Campus: Hibbard Humanities Hall
124 Garfield Avenue
Room 222
Eau Claire, WI 54701

Related Programs
Learn sign language and basic ASL communication
Did you know sign language is the third most widely used non-English language in the U.S.? Whether you have little or no experience in sign language, knowing the basics can be an invaluable skill. This program is a great place to start. You will learn the fundamentals of conversation, letters of the alphabet, and gain insight into Deaf Culture and hard of hearing community.
What you will learn:
Manual alphabet
Fundamental conversation
Basic elements of American Sign Language
Receptive skills (watching and understanding sign)
Facial expression and body language
Introduction to Deaf Culture
Resource Materials
We highly recommend acquiring the book Talking with your Hands, Listening with your Eyes by Gabriel Grayson (available on Amazon) to assist with your Sign Language learning.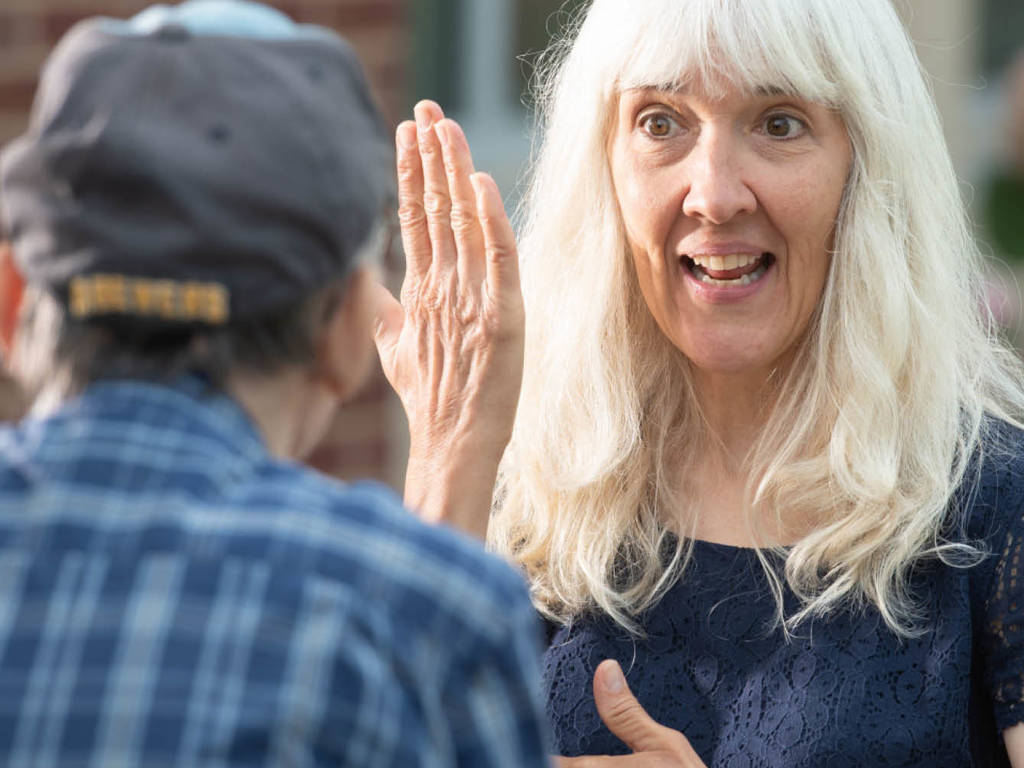 Who should attend
This class is designed for anyone interested in learning to communicate through sign including parents, teachers, health and human service professionals and others working directly with the public. Enrollment is open only to those 18 and over.
Rachel Kohn is a retired sign language interpreter who worked in the Eau Claire Area School District for 34 years. She continues to do community interpreting and has 30 years of teaching sign language classes.

"Rachel does an excellent job of creating a fun, creative, inclusive community in class." -Past Participant