If you've taken Sign Language 1 or have introductory skills/knowledge and are ready to learn more this is the program for you.
Key Program Information
Next Session
March 11, 2024 – April 29, 2024

UW-Eau Claire Campus
105 Garfield Avenue
Room TBD
Eau Claire, WI 54701

Related Program
In Sign Language 2 we will refresh your skills on the basics and pick up where you left off in Sign Language 1. You can expect to expand your vocabulary and learn additional concepts of ASL grammar. We will focus more on receptive and expressive skills. Students will learn more about Deaf Culture and Deaf Education.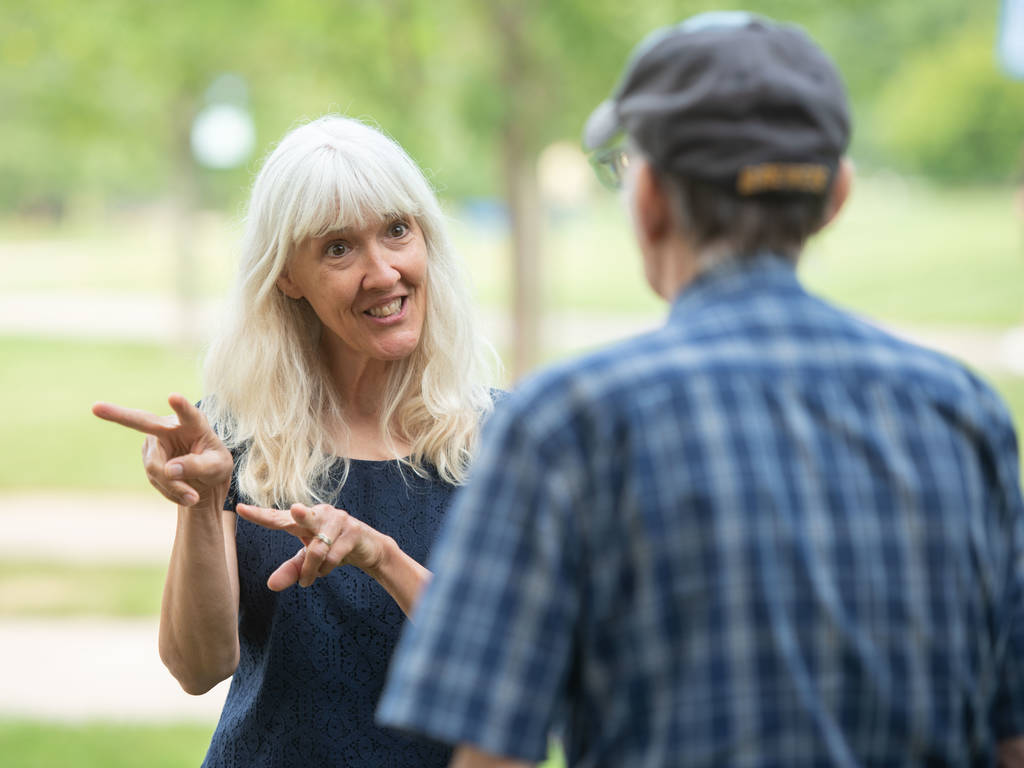 Who should attend
Anyone who has introductory knowledge of sign and wants to learn more. Enrollment is open only to those 18 and over.
Rachel Kohn is a retired sign language interpreter who worked in the Eau Claire Area School District for 34 years. She continues to do community interpreting and has 30 years of teaching sign language classes.

"Rachel does an excellent job of creating a fun, creative, inclusive community in class." -Past Participant