This online training is designed for those with prior introductory or intermediate training in Motivational Interviewing. This additional level of training will enhance participants' skills and application of Motivational Interviewing strategies.
Key Program Information

| | |
| --- | --- |
| Series | Conversations about Change |
| Next Session | March 8, 2024 – March 29, 2024 |
| Schedule | This course begins online on Canvas, our asynchronous Learning Management System. Participants will complete 4 hours of independent work on Canvas throughout the month. In addition to this, participants will join two live, interactive sessions on Zoom. |
| Related Program | |
Refine your motivational interviewing skills
This session builds on the concepts and skills learned in Conversations about Change: Introduction to Motivational Interviewing. The focus is on deepening the application of these concepts and skills within participants' unique work settings. Participants will review the conceptual building blocks of MI, while also learning nuances of these concepts and practicing the application of core skills. The session includes learning a basic coding system to sharpen awareness of MI skills.
This training includes an audio recording submission and written feedback from instructor, based on MITI 4.2. The written feedback includes individual strengths and areas for improvement for each participant.
It is recommended that participants take Conversations about Change: Introduction to Motivational Interviewing, or to have at least 6 hours of MI training within the last 2 years prior to enrolling in the Advanced course.
Learn more about Conversations about Change: Introduction to Motivational Interviewing
Learning Objectives:
Refine five essential MI skills (OARS+I) through demonstration and practice
Navigate the four processes of Engagement, Focusing, Evoking and Planning, while using the five essential MI skills (OARS+I) appropriately in each process
Demonstrate advanced strategies to increase motivation for change
Practice strategies to effectively soften "sustain talk"
Observe and practice strategies to evoke "change talk"
Recognize MI adherent and non-adherent criteria, and identify counselor fidelity to MI
Demonstrate beginning-level understanding of the Motivational Interviewing Treatment Integrity (MITI) Version 4.2.1 behavior rating tool, including personal areas of strength and areas for improvement based on submitted audio recording sample
Demonstrate strategies for if, when, and how to initiate a change plan with clients
Create a plan for advancing the integration of MI skills into daily work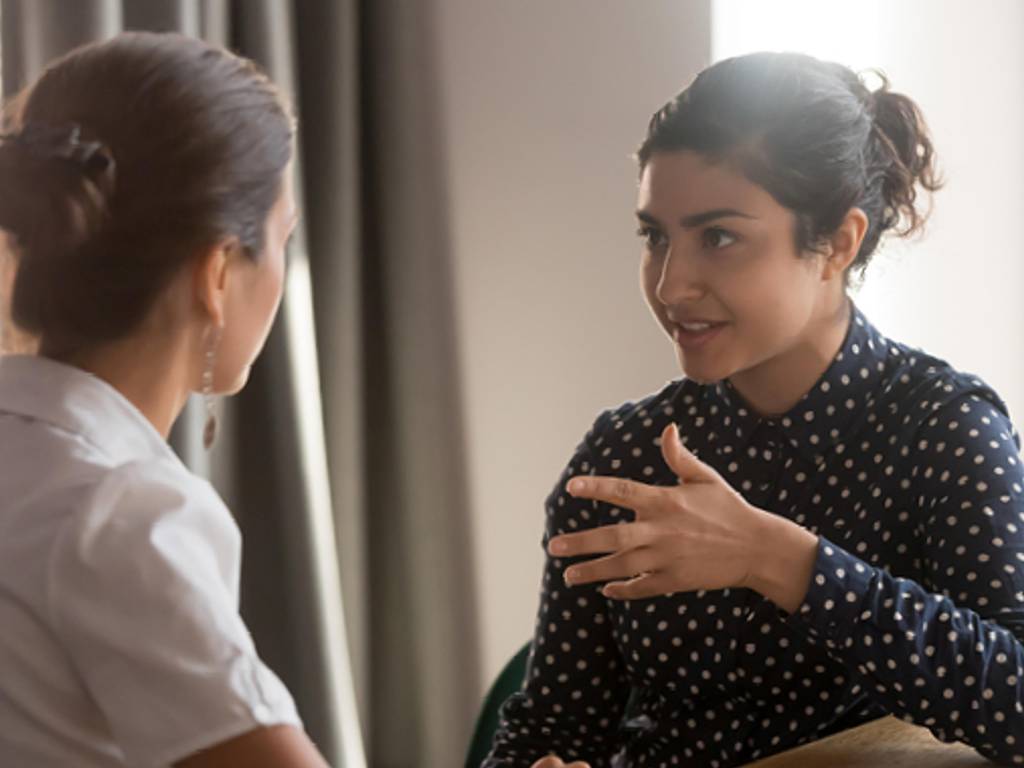 Who should attend
Behavioral Health Professionals, Clinical Therapist, Educators, Health Care Providers, Health Education Specialists, Home Health Workers, Human Services Professionals, Nurses, Physicians, Physical Therapists, Psychologists, Public Health Professionals, Social Workers and other professionals that want to effectively change problem behaviors with their patients.
Kay Eibl, M.A., LPC is a licensed professional counselor who has counseled individuals with disabilities and mental health concerns in both private and public settings over the last 9 years. Currently, she works as a Disability Specialist at Waukesha County Technical College, where she supports students with disabilities in reaching their academic goals. Kay is a member of the Motivational Interviewing Network of Trainers (MINT), and she is passionate about helping all types of professionals become the best listeners that they can be.